An organisation's ability to innovate is based on rigorous process and clear direction, not pixie-dust
Innovation is a slippery concept with various meanings and much hyperbole. Still, most people would agree that, whatever innovation is, organisations need to deploy it to drive up productivity, effectiveness and competitiveness.
At StepOut we take a robust approach to innovation. The ability to innovate is vital to most organisations' long term success, and may also be critical to their short term effectiveness. But the mantra that "innovation should be at the heart of everything you do" is unhelpful and wrong. Innovation generally comes with risks and costs which need to be managed carefully. Meanwhile there is probably plenty else you should also be getting on with.
Innovation does not depend on some magic ingredient of creative pixie-dust. It is an activity, albeit a complex one, that lies within the reach of any half-decent organisation. But building that capability into an organisation, and directing its outputs towards the right ends, is far from straightforward.
We have developed a set of proprietary tools to help organisations understand and raise their innovation capability. We think that managers, not outsiders, are the people best placed to decide where innovation is needed in their organisations. We aim to help you articulate this and make it happen.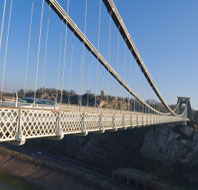 At the heart of our approach is the Innovation Capability Review (ICR). We have gone back to first principles, and, using best practice from around the world, we have mapped the dimensions of capability that any organisation must have to enable it to be effective at delivering the innovation it wants. This includes the full range of skills, processes, culture, networks, teamworking, access to technology, and so on. It deals with every stage of innovation and the associated risk management from idea generation to scale-up and launch. The methodology has received strong commendation from experts in UK and USA and has been successfully applied across a wide variety of organisations.
We like to start at the top with the leadership of the organisation. You tell us where, among all your priorities, innovation is the critical element. It won't be everywhere. We then run a light touch assessment to understand your innovation capability in that context. Then we feed back to you and your top team how well we think your organisation is set up to deliver your innovation priorities. Quick, confidential and practical.